ROOTZONE VERTICAL FLOW REED BEDS
Vertical reed bed filters have been developed over the past 40 years in Europe as a means of mineralising industrial sludges from many types of industry, in particular oil sector wastes and municipal sewage sludge. Many of these beds have been constructed worldwide. The advantages of this method over others are the low capital cost, low operating cost and the considerable reduction in volume and hence handling costs. In sludge mineralisation beds the dry matter is dewatered and mineralised so that the sludge is reduced to 2-5% of the original amount.
The residue is removed at intervals of 10-20 years. Sludge mineralisation beds utilize the evaporative and aerating capabilities of the wetland species Phragmites Australis. The design layout is dependent on the dry matter content and volume of the applied sludge.
The bed is built over a polyethylene liner to protect the ground water. In the bottom of the bed a drainage system removes excess and returns it to the waste water treatment plant which may be a rootzone filter or another type of wastewater treatment plant.It is important that the applications are adjusted to the biological activity of the plants in order to obtain maximum volume reduction.
When mineralising organic matter 60-70% of the dry matter is converted to carbon dioxide, oxygen, free nitrogen and partly dewatered soil particles. Part of the released carbon dioxide is assimilated into plants and microbes through photosynthesis.
The reeds remove moisture from the sludge

The drains remove moisture from the sludge


The sludge layer composts naturally at higher dry matter levels thus converting organic matter into water and carbon dioxide.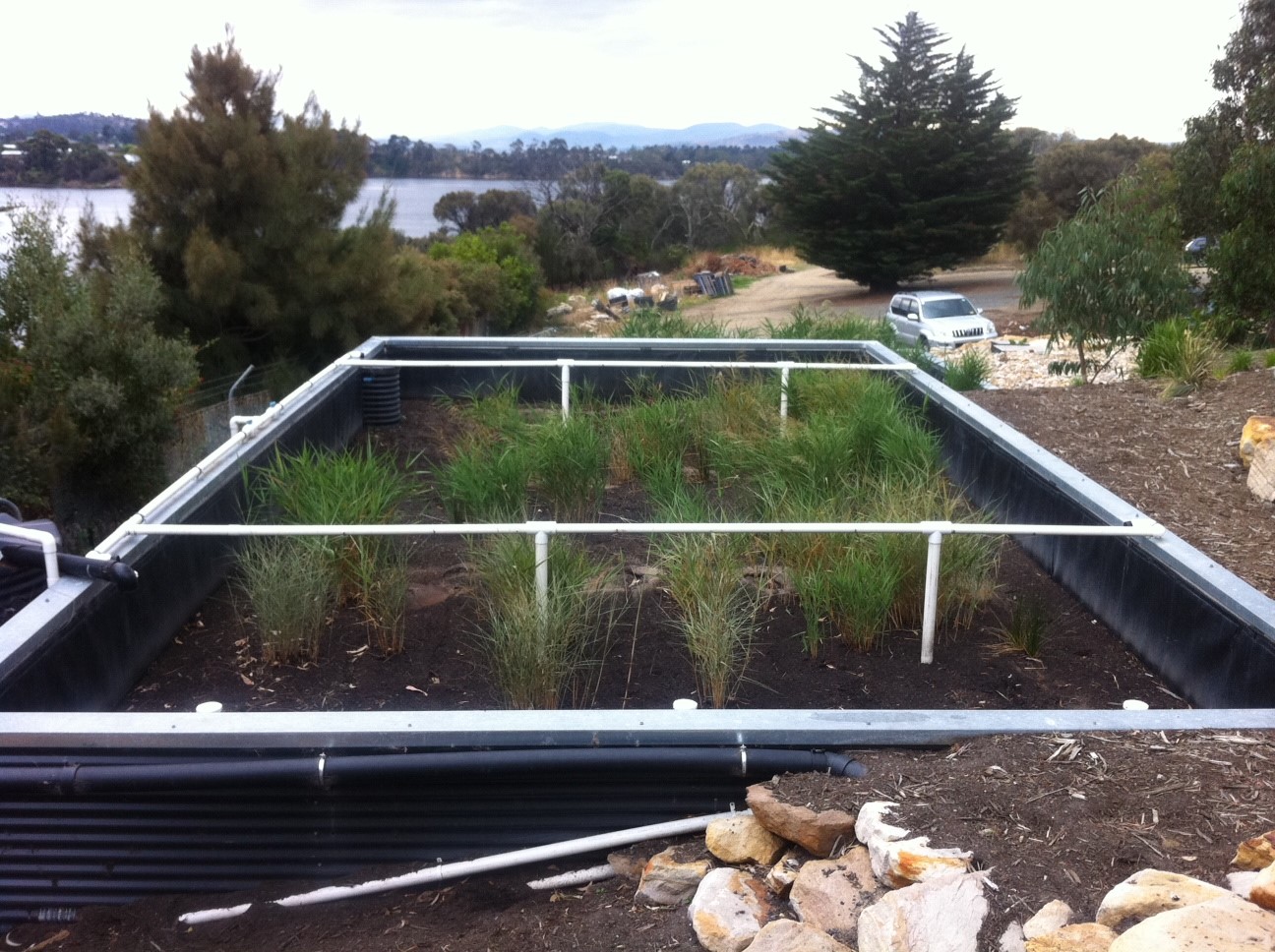 Combined Brewery and Winery Wastewater Treatment Moorilla Winery Second Season 2011
Prior to construction and commissioning the effluent was pumped to the local sewage treatment plant where it accounted for approximately 25% of the total load of the entire plant.
The treated effluent is used for subsurface irrigation of the great lawn at the Museum of Old and New Arts Hobart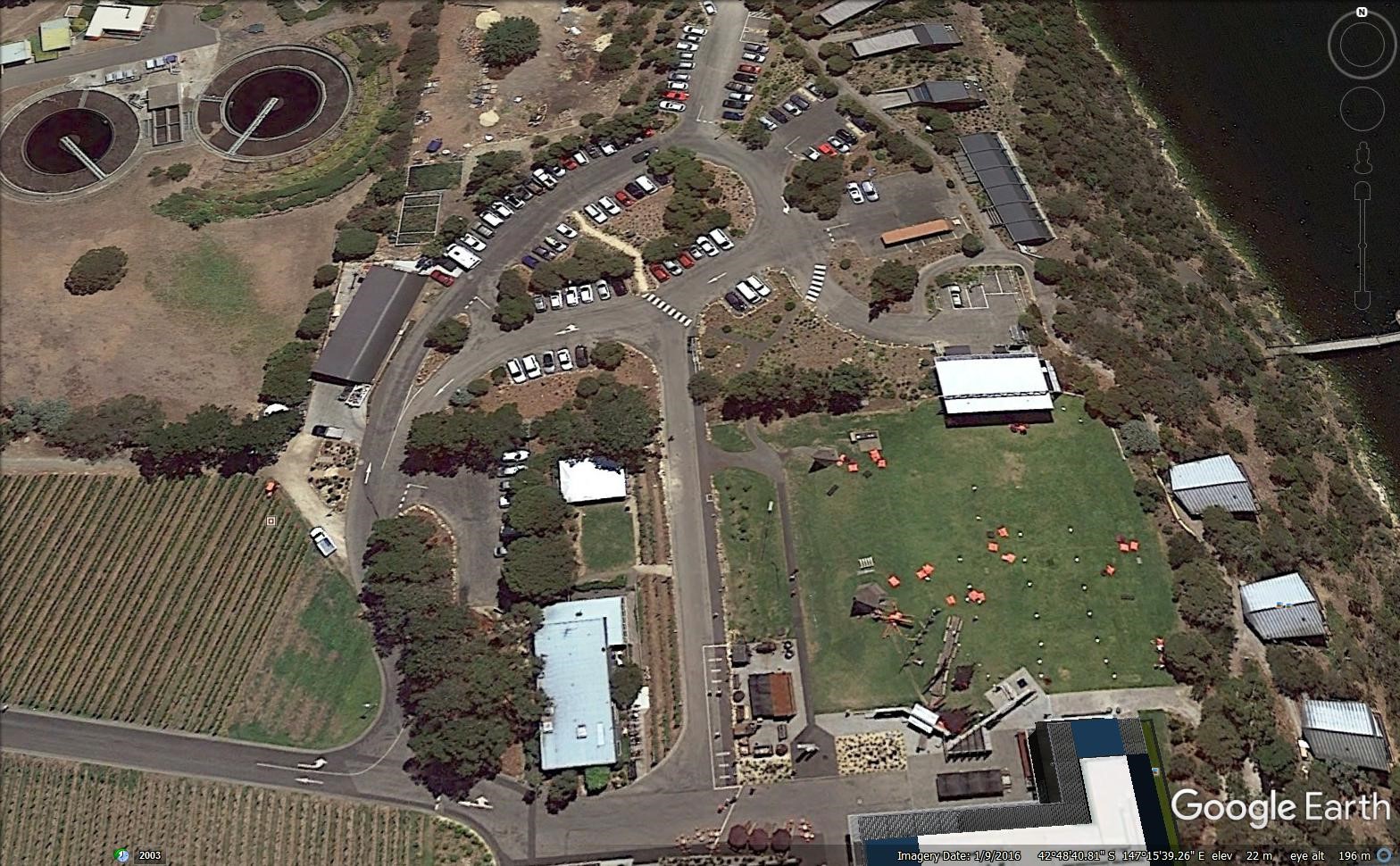 Local sewage treatment plant, reed beds and winery production building in top left corner, Great Lawn in bottom right corner, Sept 2016